Septic & Excavating Contractors in Prescott, AZ
Since 1997, KelMac Excavation and Septic has been providing our valued customers with cost-effective and high-quality septic repair and installation including installation and repair of your septic tank. We are proud to be a locally-owned and -operated small business serving Prescott, Dewey-Humboldt, Mayer, Prescott Valley, and Chino Valley, AZ and the greater surrounding areas.
Septic Work & More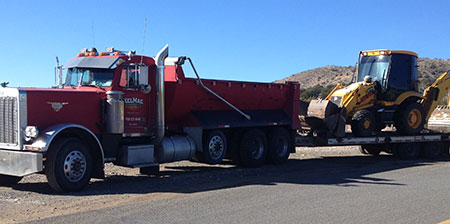 When our family started KelMac Excavation and Septic back in 1997, we had a few simple goals: to provide our customers in Prescott, AZ with septic work that was effective and enduring; to treat every customer we met with respect and work with their best interests in mind; and to always be fair with our pricing and transparent in our work. Almost 20 years later, much has changed in the world, but our business and goals remain the same. As a small, family-owned and -operated local business, we emphasize reliable service, quality work and strong customer relations above all else.
At KelMac Excavation and Septic, we specialize in excavation, dump truck services, septic maintenance and repair, demolition services, dirt and material hauling, and much more. We are happy to give free estimates for all of our services, and we won't stop working until you're satisfied with our job well done. The next time your septic tank in Prescott, AZ needs repair or a new one installed, or you are in need of demolition services, we hope you will contact us soon. Here are a few reasons why you can always feel comfortable and confident about doing business with our excavation specialists:
We are a local, family owned and operated septic and excavating contractors in Prescott, AZ.
Our services include septic service and repair, demolition services and more.
We have been serving our local community for almost 20 years now!
We have a small team of friendly, dedicated and experienced workers.
We are happy to provide free estimates on all services.
Contact Us Today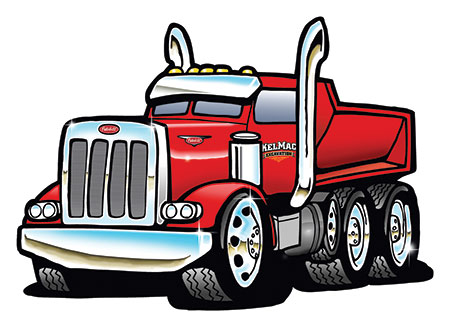 Please get in touch with KelMac Excavation and Septic today for more information and a free estimate. We look forward to serving you!
Areas Served
Proudly serving Prescott AZ, and surrounding areas, including:
Prescott Valley, AZ
Chino Valley, AZ
Mayer, AZ
Dewey, AZ
Paulden, AZ